English Tutor Online
This online teaching program was designed for those interested in learning the English language over the Internet.
The lessons are conducted with the help of the FREE software from Skype. If you don't have Skype on your computer, download it from HERE.
As this program was created with Asian learners in mind, the lessons are scheduled for 6:00 - 10:00 pm USA Central Time, late morning and early afternoon the following day in the Far East (Korea, China, Japan, etc.)
The teacher has a lot of experience teaching Asian students. He started as an English language instructor in 1983 after a Berlitz-type private school in Basel, Switzerland, trained him to use the so-called "Direct Method" to work with one student at a time. Most of his students were Swiss, German and French professionals from the banks and pharma industries of Basel but he also had the privilege of tutoring such distinguished scholars as Takashi Miyata, a Japanese biochemist from Osaka, who did his research there at the Biozentrum. In 1985, he moved to Karlsruhe, Germany, where he worked for one year teaching English at the Idioma Sprachschule. When his one year contract was up, he moved back to Basel. After ending his work at the Orsini Sprachschule (Orsini Language School) of Basel in 1989, he returned to California where he accepted a Marketing position with a Canon office machine dealer. In 1992, he moved to Budapest, Hungary, and started "Boston Studio", his own English language school there. He returned to the USA in 1994. In 2000, he wrote Reign of the Chroms, a fantasy sci-fi novel now available on Amazon.com. Click HERE to view both his published books. [One of his hobbies is game development. Two of his board games are programmed for computer play by L. Lynn Smith and are available from the Zillions-of-games website. Click HERE to view the games.]
He has been tutoring Chinese students online since 2006.
If you are interested in taking lessons, please click HERE or on "Registration" next to "Home" in the menu bar.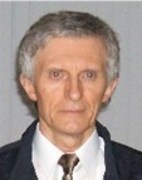 The teacher
Zoltan Bartok was born in Hungary in 1949. He graduated from a technical College majoring in Chemistry. He left Hungary in 1973. After staying in Italy for 6 months, he settled in the United States. He continued his studies focusing mainly on the English language as his main goal was to become a teacher of that language.
After his experience teaching mainly adults on a one-on-one basis at the Orsini Sprachschule, he developed a special method to apply the "Direct Method" when teaching groups of 6-12 students. He created the program he called "English Express" which then he very successfully used in his own language school in Budapest, Hungary (Boston Nyelvstudio, 1992-94). The grammar book he wrote was for Hungarians. Chapter 9 of "English Express" describes his own "invention", a very effective way to teach the tenses. He developed this "invention" while teaching at the Orsini Sprachschule. It was a key for him to retain and attract more students than any of the other 15 free-lancers of the English department. This Chapter 9 has been posted at www.proz.com where Zoltan works part time as a translator.
For a limited time, the book "English Express" is available for purchase at the Adamobooks website:
Korlatolt ideig az "English Express" angol nyelvkonyv beszerezheto az Adamobooks honlapjan:
https://books.google.hu/books/about/English_Express.html?id=UYm0CAAAQBAJ&redir_esc=y